Indian
Craftsmanship
'Malie originates from the vision of combining two contrasting cultures from an apparel perspective; the Indian heritage of textile and embroidery with the easy-to-wear mentality of Scandinavian fashion. The textile heritage is incredibly inspiring in India, many regions have their own unique fabric aesthetic and embroidery techniques they are famous for.In our collections, amongst handcrafts, we have focused on Ikat fabrics and hand block printing. Both techniques are widely known and used in India. One is a weaving method, the other is a printing method, yet both are done by hand and we find an incredible charm in its slight "imperfections". Therefore each garment we make won't be exactly identical, giving it an individualistic appeal in our eyes. At 'Malie we appreciate both Ikat and hand block printing in its original form, and use them by applying them to modern wearable styles.
We sincerely care about sourcing and selecting the best quality fabrics to bring our designs into life. A strive towards sustainability is a given during these times of awareness and we want to do our part as well. We aim to be as sustainable as possible within our means and we will continue to do better for each release. Design and fit are the main focus for 'Malie and the conscious decisions of fabrics and packaging naturally follows along as we always try to make the best decisions.
Currently we source sustainable BCI certified cotton for a majority of our poplin styles and hand block printed styles. We use organic cotton for our handwoven Ikat fabrics and all of our broderie anglaise and embroideries are done in-house. All of our garments come to life under one roof, at India Fashion. India Fashion is ISO 9001-2015 certified, ethical and fully compliant facility based out of Faridabad, Haryana. As India Fashion is Karandeep's family business it allows us complete transparency in terms of working conditions, material waste reduction and making our production process a complete vertically integrated model.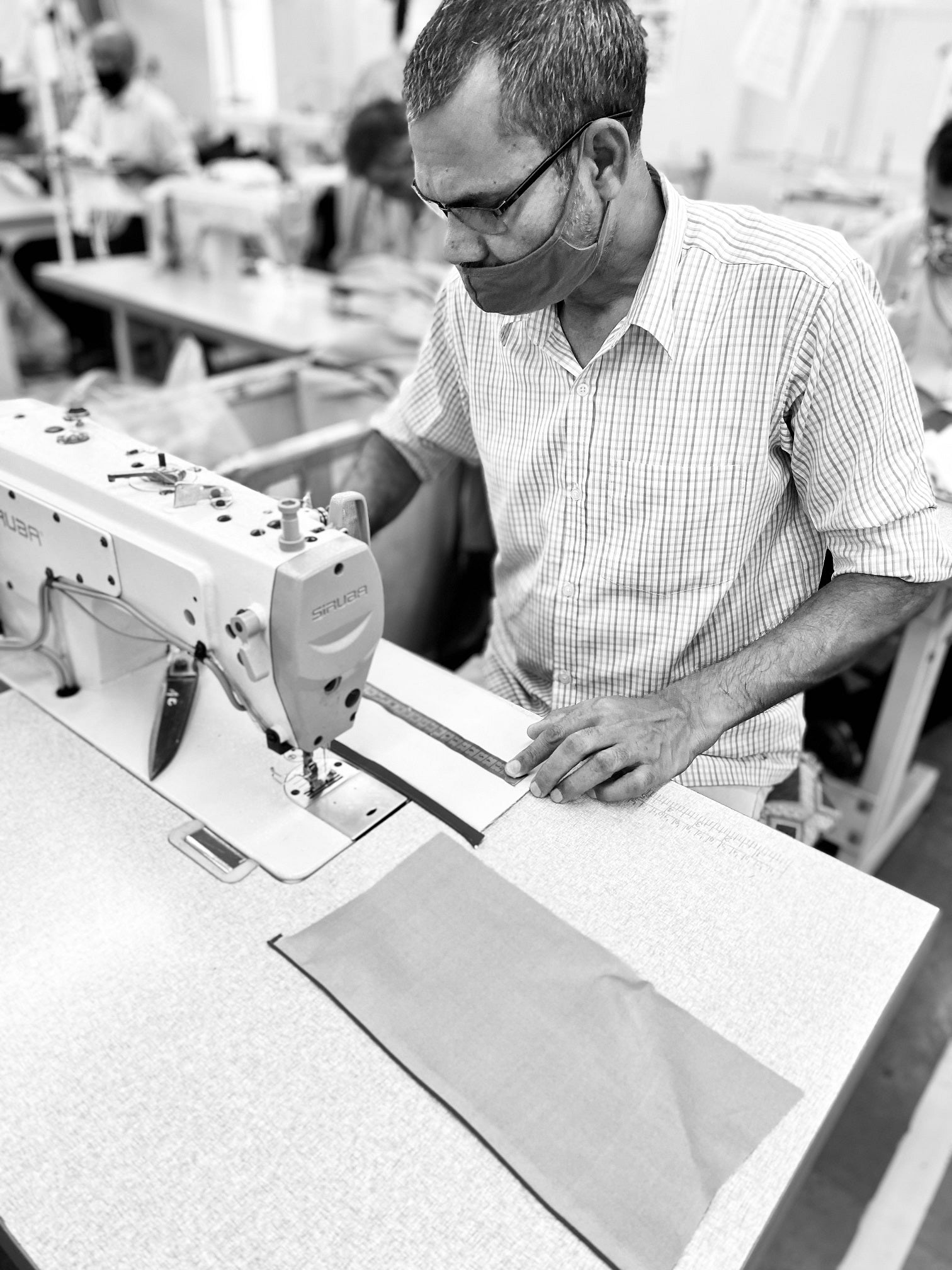 WORK IN PROGRESS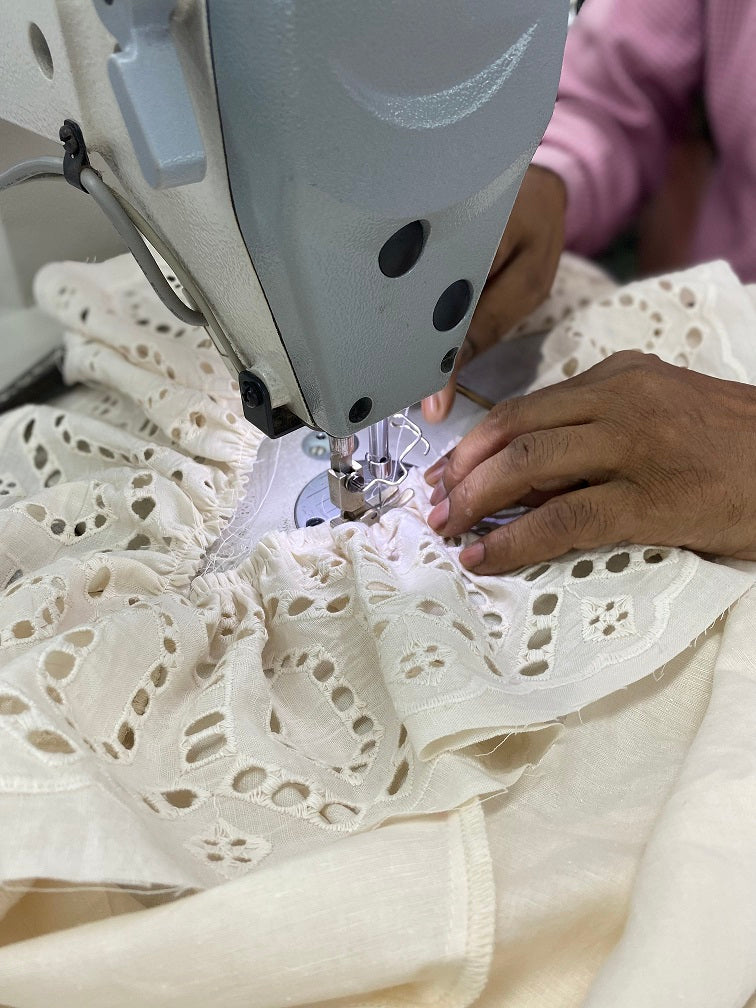 WORK IN PROGRESS
GARMENT
Care
We believe in taking care of your garments so they remain in good condition and will be with you for a long time. Depending on how often you wear them and in what kind of climate, washing can be required more or less frequent. To save water, excess washing is of course not recommended.
Some of our styles are handwoven, hand dyed or hand printed so slight variation in color may occur. Please note that this is a part of the natural process of hand made fabrics and we see it as a great sign of individuality. All of our garments have washing labels stitched inside. We recommend you to simply look inside your garment and follow the instructions.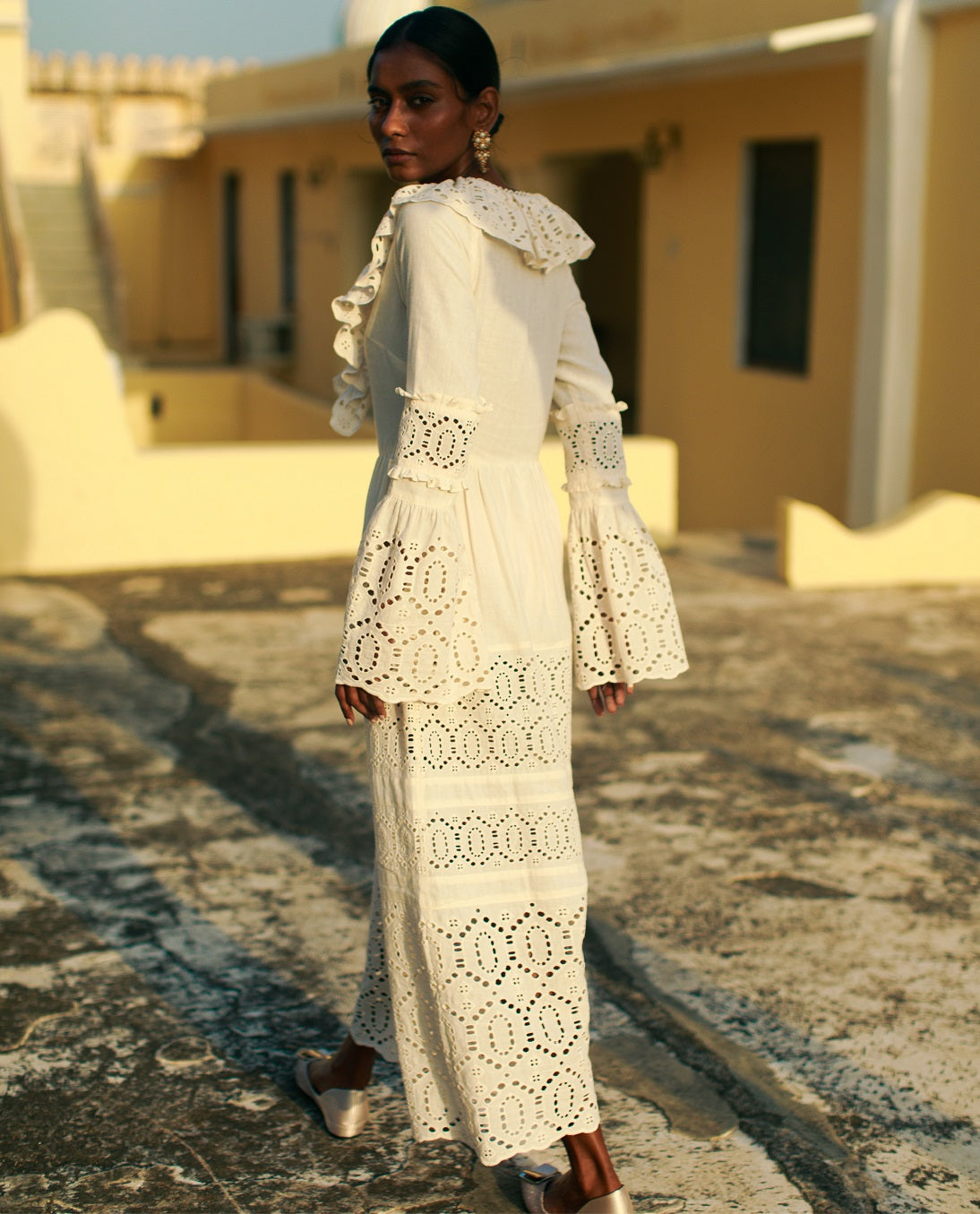 OUR
New Simplicity
At 'Malie we combine Indian textiles and craftsmanship with Danish ways of practical considerations for a woman with a modern lifestyle. These elements form a style, a new kind of simplicity in the sense of look and how you wear it.
Being driven by aesthetics and dressing according to your own sense of fashion should not be particularly difficult. Everyone has an independant style, whether you want to make an effort or impact with what you wear, we all have to get dressed. With that in mind, we have created our styles for you to wear with ease.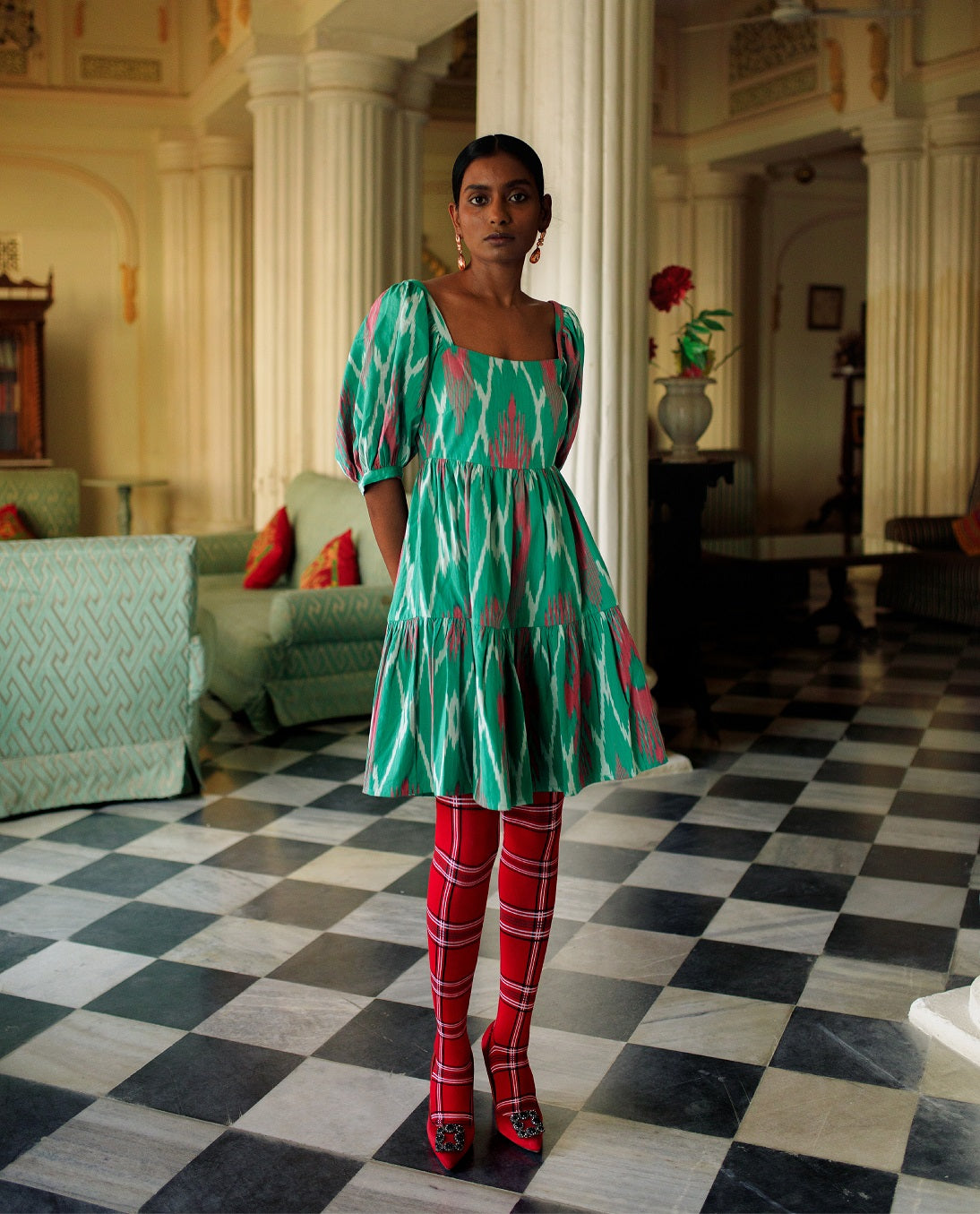 OUR
Modern Lifestyle
Leading a modern lifestyle means having adapted a mental spirit of the times. We care about equality, sustainability and the importance of an individualistic voice. Fashion is essentially driven by aesthetics, but you can say so much more than that with what you wear.
We create, with a modern woman in mind.
We want you to feel respected, intelligent, empowered while being visibly feminine. We adore colors, we find them uplifting - but we also acknowledge that some days you feel drawn towards tonals or blacks. We have captured all of those elements in our first release Culture, which you'll find in our SHOP